Founded in 1982, A Dapper Dog Grooming has been grooming in Sydney's Eastern Suburbs for almost 30 years & is a fully accredited parlour with the Pet Industry Association of Australia.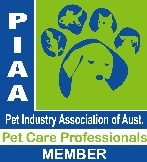 A Dapper Dog Grooming at Maroubra is NSW's and Sydney's 1st fully accredited parlour. This ensures the highest standards are implemented when grooming your family dog.

Vanessa has been grooming dogs just about all her life. Originally trained by a multi-champion Miniature Schnauzer breeder then further studied under an award winning Poodle groomer.

Vanessa is herself an award winning IPG Master Groomer with the Pet Industry Advisory Council (PIAA) & holds a current Dog First Aid certificate (as do many of her other groomers).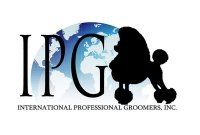 It doesn't stop there.

Vanessa is also internationally certified with the International Professional Groomers, Inc. association of America.

Continual high levels of training and certification ensure you can trust the Dapper Dog team with your dog. We also guarantee no sedation is ever used.

Vanessa & her staff have also won various awards at national grooming competitions.


The dedicated Parlour is also fully certified and accredited with the Pet Industry Association of Australia. In fact it was Sydney's first fully (and NSW's only certified) parlour.

This all adds up to the highest professional standards, highest levels of care & attention like no other Parlour can match. We guarantee to not use Hydrobaths.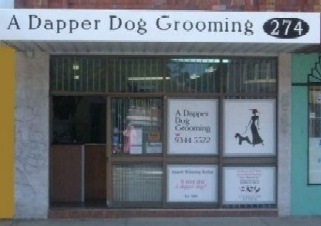 The parlour is profesionally set-up to ensure the highest quality of individual care & service.

The parlour must undergo regular inspections by the PIAA ensuring the strictest standards are maintained.


We believe A Dapper Dog Grooming is Sydney's best dog grooming parlour servicing Maroubra, Mascot, Matraville, Bronte, Coogee, Randwick, Clovelly, Kensington, Kingsford, Sydney etc.


Servicing Sydney and the Eastern Suburbs of Sydney for over 25 years, you know you can trust us.





Dogs Life article Jan 2010 - Page 56 (Black & White) 1.5mb size



Dogs Life article Jan 2010 - Page 57 (Black & White) 1.5mb size



Dogs Life article Jan 2010 - Page 56 (Colour) 5.3mb size



Dogs Life article Jan 2010 - Page 57 (Colour) 6.1mb size



Southern Courier Oct 2005 (Colour) 2.5mb size



Sunday Telegraph March 2004 (colour) 0.5mb size



Saturday Telegraph Feb 2004 (Colour) 1.5mb size


The parlour has also been used for Commbank internal training videos.



Our website is all designed, updated and controlled in-house. We have chosen a hosting provider that only uses 100% renewable wind energy.
We think we do ok for a humble dog groomer.